Discover the joys of electric caravaning
Join us as we share our experiences, challenges, and hacks for a sustainable camping lifestyle.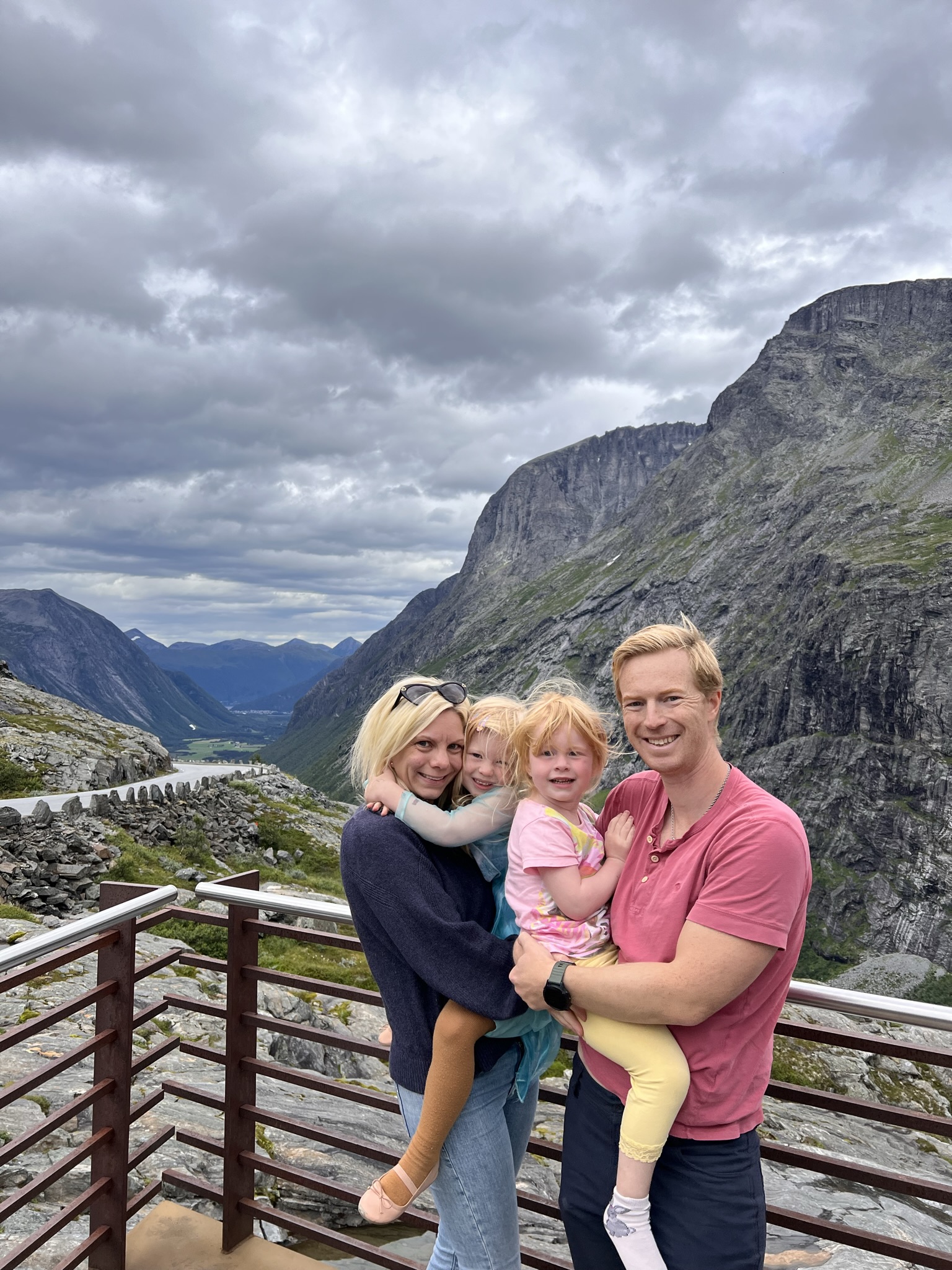 Who we are
We are a norwegian family living in Ålesund. We love traveling, exploring and playing. We bought our first electric car in 2015 and instantly fell in love with the EV concept. Innovation, tech and sustainability has always been important to us. When we decided to buy a caravan in 2019 there was no way we were going to switch back to fossil fuels. Our Tesla Model S was traded in for a Tesla Model X with towing capacity. Since then we have loved every second of our electric camping adventures. In our blog you can read more about our adventures. You will also find some of our favorite camp sites and a few tips to help you on your own electric adventures!
If you are considering electric camping or just starting our, you should check out some of our tips and hacks. Maybe you can avoid a few of the mistakes we made.
Tesla Model X Long Range
The Tesla Model X Long Range is the ultimate family-friendly electric vehicle, offering a perfect blend of performance, luxury, and sustainability. With its spacious cabin, seating for up to seven passengers, and ample cargo capacity, the Model X is designed to accommodate the needs of a modern family.
One of the key features that sets the Model X apart from other electric vehicles is its impressive towing capacity. Equipped to tow up to 2250kg (5000 ibs), this electric SUV is more than capable of handling a caravan trailer for your next family adventure. The Model X Long Range's powerful electric drivetrain ensures smooth and efficient towing, while its advanced air suspension system automatically adjusts for optimal ride comfort and stability.
Safety is paramount for any family car, and the Tesla Model X excels in this area. With a 5-star safety rating from the NHTSA and numerous advanced safety features such as Autopilot, collision avoidance, and emergency braking, the Model X provides peace of mind for families on the go.
Furthermore, the Model X Long Range boasts an impressive EPA estimated range of 579km on a single charge, ensuring that long road trips with the family are both enjoyable and eco-friendly. With Tesla's extensive Supercharger network, recharging is quick and convenient, making it easier than ever to explore new destinations without worrying about range limitations.
In summary, the Tesla Model X Long Range is the ideal choice for families seeking a versatile, eco-friendly vehicle with exceptional towing capabilities. Its spacious interior, advanced safety features, and impressive performance make it the perfect companion for your next family road trip or caravan adventure.
Keywords: Tesla Model X Long Range, family car, towing capacity, electric vehicle, caravan trailer, safety, eco-friendly, electric SUV, air suspension, Autopilot, Supercharger network,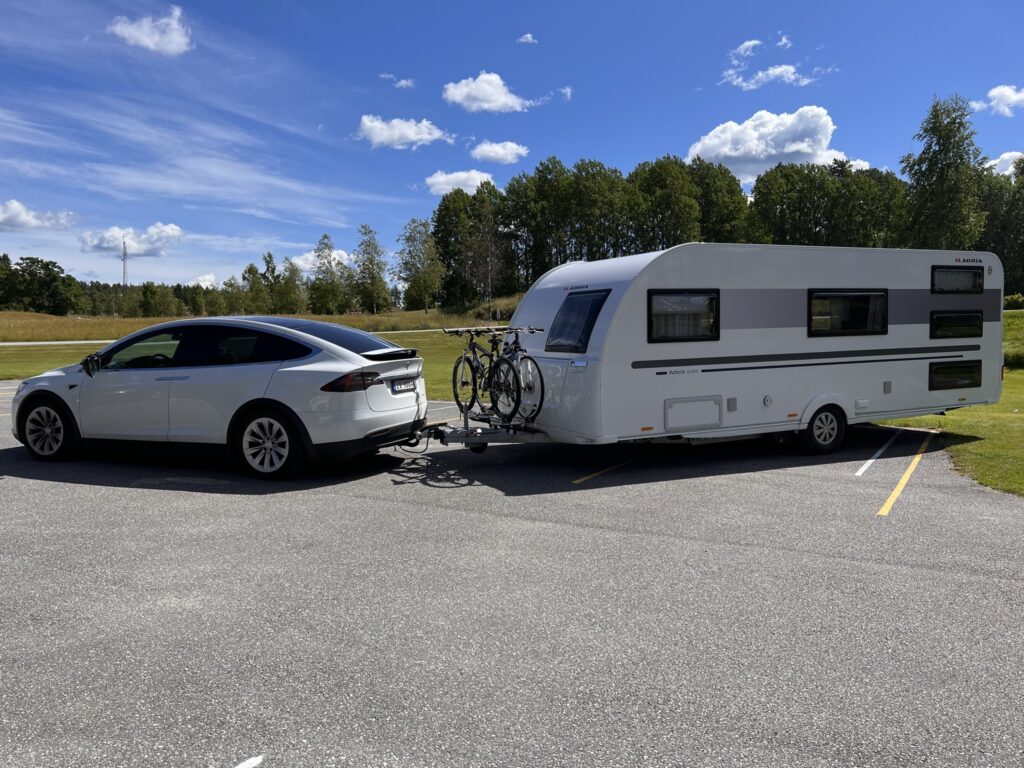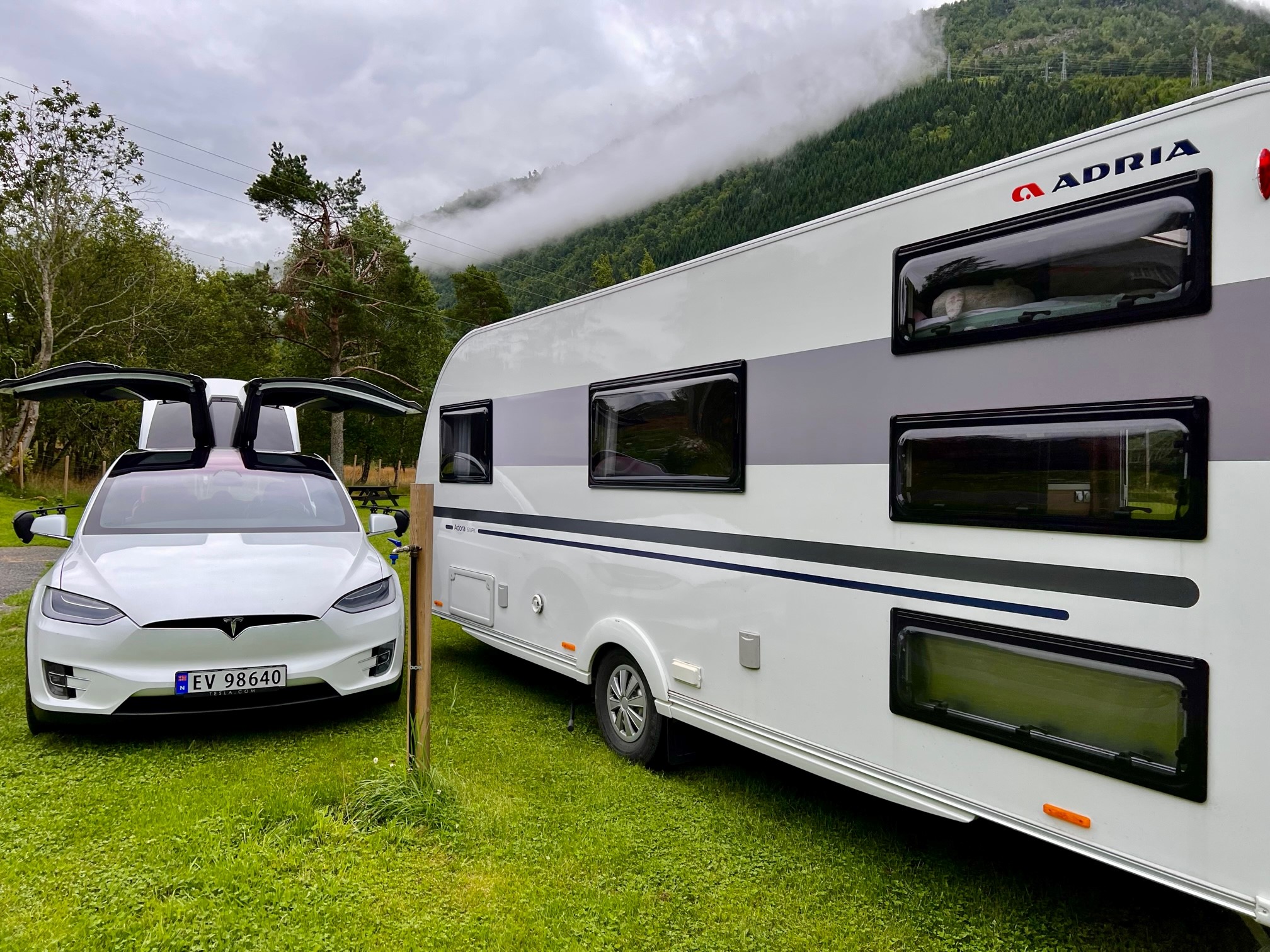 Adria Adora 613 PK
The Adria Adora 613PK is an excellent caravan choice for families, perfectly complementing the Tesla Model X Long Range. This spacious and modern caravan features a smart layout, providing ample room for comfortable living and sleeping areas, accommodating up to six people. With a well-equipped kitchen and bathroom, the Adria Adora 613PK ensures convenience and comfort for the whole family during their travels.
Weighing approximately 1,600 kg (2000 kg gross weight), the Adora 613PK is well within the Model X's 2550 kg towing capacity, ensuring seamless towing performance. The combination of Tesla's advanced air suspension and Adria's AL-KO chassis provides a stable and smooth ride, making for a pleasant and safe journey.
The Adora 613PK's stylish design, practical features, and compatibility with the Tesla Model X Long Range make it an ideal choice for families looking for an eco-friendly, luxurious, and enjoyable caravanning experience.